Disposable Oval shape paper doilies
Published on 2019-8-7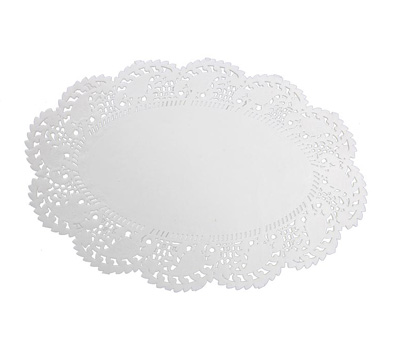 Disposable Oval shape paper doilies
Each white doily features a delicate lace pattern and a sleek design. These doilies are made of sturdy material paper, provide a solid support to your tableware and hygienic use with food items. Improve the style and elegance of your Christmas, birthday, wedding, holiday party, celebrations of any occasion with these round shape table doilies.
Color: white


Shape: Oval

Material: Wood paper, wood pulp paper

Size: 6.5"*9"; 7.5"*10.5"; 8.5"*12.5"; 10.5"*14"
200 pcs/bag, 8 bags/inner box, 8 inner box/carton
200 pcs/bag, 8 bags/inner box, 6 inner box/carton
If you have any inquiry, pls feel free to call me on +86-15955142674 or by email at export14@chinadailyuse.com.