3 Ply Face Mask Earloop
Published on 2018-5-25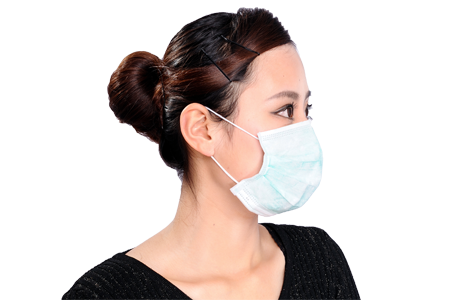 3 Ply Face Mask Earloop
Nonwoven face mask made of soft non-wove has Aluminium Nose Clips and plastic nose clips are optional with11cm long. Adjustable, good toughness, good nose shaping, no leakage. High-quality elastic ear loop, stretching 19CM, suitable for variou types. Ultrasonically welded. Pressed edge style, durable and beautiful. In the middle layer is filter paper with BFE95%. Certificated with EN14683:2005. Excellent bacterial filtration efficiency. Dustproof, Antivirus, Non-Sterile.
Color: White, Blue, Green, Pink, Yellow, Black

Material: SPP + Meltbrown + SPP

Size: 17.5cmx9.5cm

Weight: 18+18+25gsm, 18+20+25gsm, 20+20+25gsm

Style: Earloop, Tie on

Packing:
10,00 Per Case (20Box of 50pcs) 20 x50
10,00 Per Case (10Box of 100pcs) 10 x100
20,00 Per Case (40Box of 50pcs) 40x50
If you have any inquiry, pls feel free to call me on +86-15955142674 or by email at export14@chinadailyuse.com.