Polypropylene Coverall
Published on 2018-6-15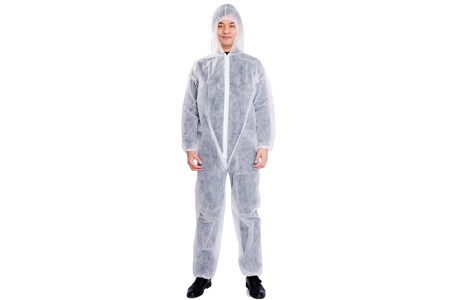 Polypropylene Coverall
Disposable Polypropylene Nonwoven coverall is made of light duty and breathable 100% new polypropylene non woven fabric. Protective Apparel protect your clothes from dry particulates, dirt and grime. Single use, Durability, Breathable, Comfortable, Anti-static and E-co friendly etc. Elastic cuffs, waist and ankle provide a better fit and great freedom to move. Front zipper with flap. Color, size and package labeling can be altered upon your request. Application for food prep and service, food handling, general cleaning,Catering service.
Color: White, Dark Blue, Navy Blue

Material: Polypropylene Nonwoven

Size: S、M、L、XL、2XL、3XL

Weight: 22gsm, 25gsm, 28gsm, 29gsm, 30gsm or as customers' request

Style: With/Without Shoe Covers; With/Without Elastic cuff, wrist, and ankles; With/Without Hooded

Packing:

1pcs/bag, 50bags/carton 1x50

1pcs/bag, 25bags/carton 1x25
If you have any inquiry, pls feel free to call me on +86-15955142674 or by email at office@chinadailyuse.com.