2-ply disposable non-woven face mask
Published on 2018-6-13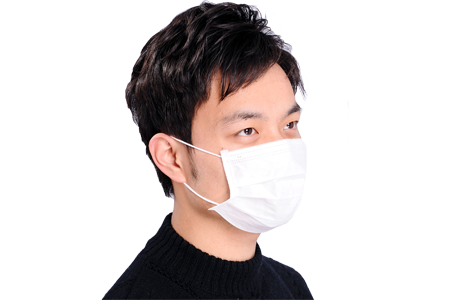 2-ply disposable non-woven face mask
We provide 2 Ply Ear Loop Face Masks, plastic nose clip and aluminum nose clip are available! Our face mask have effective anti-virus, deodorant, filter bacteria, dust resistance, high filter efficiency and other effects. Ear-loop face mask with Flat elastic or round elastic with 100% latex free. Widely used in food processing, clean room, catering services, electronics manufacturing.
Color: White,Blue

Material: Spunbonded Non-woven Polypropylene

Size: 17.5cmx9.5cm

Weight: 18+25gsm, 18+20gsm, 20+20gsm, 20+25gsm

Style: Ear loop; Tie on

Packing:

10,00 Per Case (20Box of 50pcs) 20 x50

10,00 Per Case (10Box of 100pcs) 10 x100

20,00 Per Case (40Box of 50pcs) 40x50



If you have any inquiry, pls feel free to call me on +86-15955142674 or by email at export14@chinadailyuse.com.