Non Woven Shoe Cover Anti-Skid
Published on 2018-6-12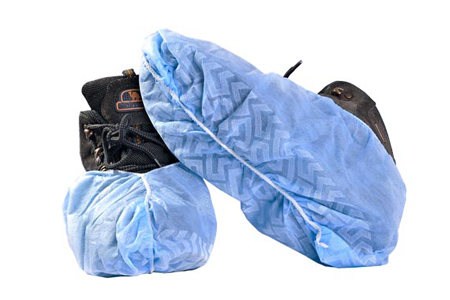 Non Woven Shoe Cover Anti-Skid
Disposable Polypropylene Non-Skid Shoe Covers with non-skid pattern tread on the sole to reduce fall down. Anti Slip Shoe Cover suitable for any place needing cleaning prevent unwanted dust, dirt, and grime. Various sized for full coverage protection. Widely used for Food processing and service, meat packing, manufacturing, lab work, Laboratories, pharmaceutical manufacturing.
Color: White, blue

Material: Polyethylene

Size: 15x38cm,15x41cm,16x40cm, 17x40cm, 18cx40cm, 18cx41cm, 21x43cm, 24x48cm or as customers' request

Weight: 25 - 40 g/m²

Style: Anti-Skid; Handmade/Machine made; Double Elastic/Single Elastic

Packing:

100 pcs/polybag, 10 bags/ctn 100x10
If you have any inquiry, pls feel free to call me on +86-15955142674 or by email at export14@chinadailyuse.com.