Disposable Paper Face Mask
Published on 2018-6-11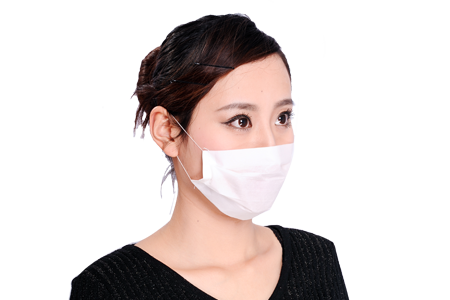 Disposable Paper Face Mask
Disposable paper face mask made of wood pulp raw materials. 1or 2-ply paper with Elasticated Loops. Soft cellulose layer provides superb breathing ability, dustproof, comfortable to wear, cost effective barrier protection. Latex free elasticated loops to elimate allergic reactions. Widely used in food factory and restaurants and catering for chef and waiters, beauty, environmental protection.
Color: White

Material: Paper

Size: 20cmx7.5cm, 20cmx9.5cm

Weight: 1.2gsm, 2.6gsm

Style: 1 or 2-Ply Paper Face Mask

Packing:

50 pcs/box, 20 boxes/caton

50 pcs/boxes, 40 boxes/carton
If you have any inquiry, pls feel free to call me on +86-15955142674 or by email at export14@chinadailyuse.com.