Hood and Beard Cover
Published on 2018-6-8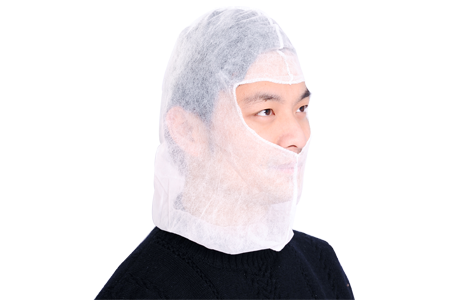 Hood and Beard Cover
Disposable Bouffant Caps and Beard Cover Combo Made from 100% Polypropylene Spun-bounded Fabric. Polypropylene Hood around the face for a snug fit keeps the facial hair out of the production. Protective apparel make you full coverage of beard, mustache and hair for the best protection. Widely used in food processing, food preparation, Industrial cleanup, Janitorial, Bakery, factories, general industry.
Color: White, Blue

Material: Polypropylene Spun-bounded Non-woven

Size: 42x36

Weight:13gsm,17gsm

Packing:

100pcs/polybag, 10bags/carton 100x10
If you have any inquiry, pls feel free to call me on +86-15955142674 or by email at export14@chinadailyuse.com.