Disposable HDPE Glove
Published on 2018-6-7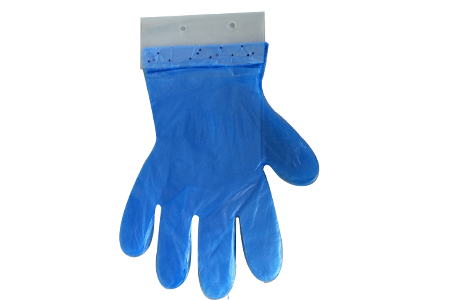 Disposable HDPE Glove
HDPE Glove made from High-Density Polyethylene material. 100% latex free, and appropriate for people with latex allergies or sensitivities. Embossed surface style is very easy to grip. Poly Glove Ambidextrous, Transparent,Clear, Non-Sterile, extremely tearproof and robust. Single use disposable glove dust-proof, oil-proof, dirt-proof, etc Preventing cross-contamination between food and hand. Ideal for food prep and service, food handling, Catering service, Hotels, Bakery, Canteen.
Color: Clear, Blue

Material: High Density Polyethylene

Size: S M L or as customers' request

Weight: 0.45gsm, 0.5gsm, 0.55gsm, 0.6gsm, 0.65gsm, 0.7gsm, 0.75gsm, 0.8gsm, 0.85gsm,0.9gsm

Style: Smooth / Embossed Surface; With/Without Head Card

Packing:
100 pcs/polybag, 100 bags/carton 100x100
500pcs/box, 20boxs/carton 500x20
250 pcs/box, 20boxs/carton 250x20
100 pcs/header block, 100 block /carton 100x100
If you have any inquiry, pls feel free to call me on +86-15955142674 or by email at export14@chinadailyuse.com.