The invention of PE Apron roll
Published on 2018-12-7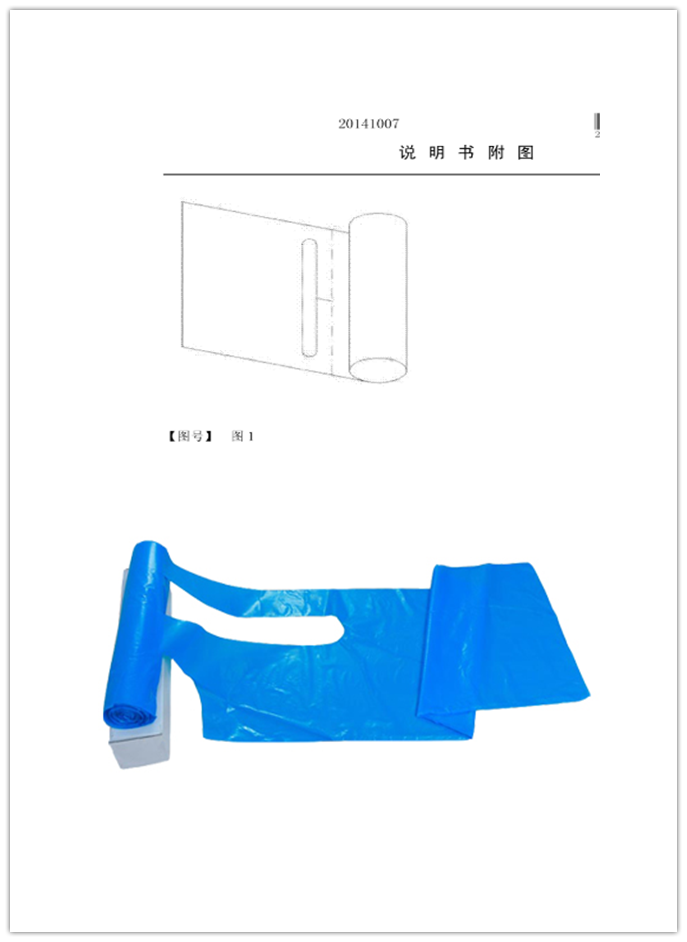 The invention of PE Apron roll
The invention relates to the technical field of disposable aprons production, in particular to an apron roll.




Background technique




There are many shopping malls in the supermarkets that have hot-selling food stalls. In order to pay attention to hygiene and work convenience, sellers generally wear disposable aprons. Because of the increase person and the high frequency of work. Therefore, they use the disposable aprons is relatively large. And the disposable aprons are basically one-piece packaging. It is very inconvenient for storing aprons and replacing aprons, which seriously affects the utilization of booth space and the productivity of sales personnel.




Invention Content




The object of the present invention is to provide an apron roll, which occupies a small space, it is convenient to replace and use. And improves the utilization of booth space and the productivity of sales personnel. In order to solve the problems existing in the background technology, the present invention adopts the following technical solution. The apron roll is composed of several disposable aprons. And each apron is connected by a top of the apron with the bottom of the other apron. A uniform point-breaking tear line is provided at each of the two apron joints.




When the invention is needed, it is only necessary to pull out an apron at the outermost layer of the apron roll, find the connections of the two aprons, use your hand to pull the tear line and tear it up. You can tear off the outermost apron. This apron can be used. If you want to continue using it, repeat the above actions.