Trade Mark 2: GUOHONG
Published on 2018-9-11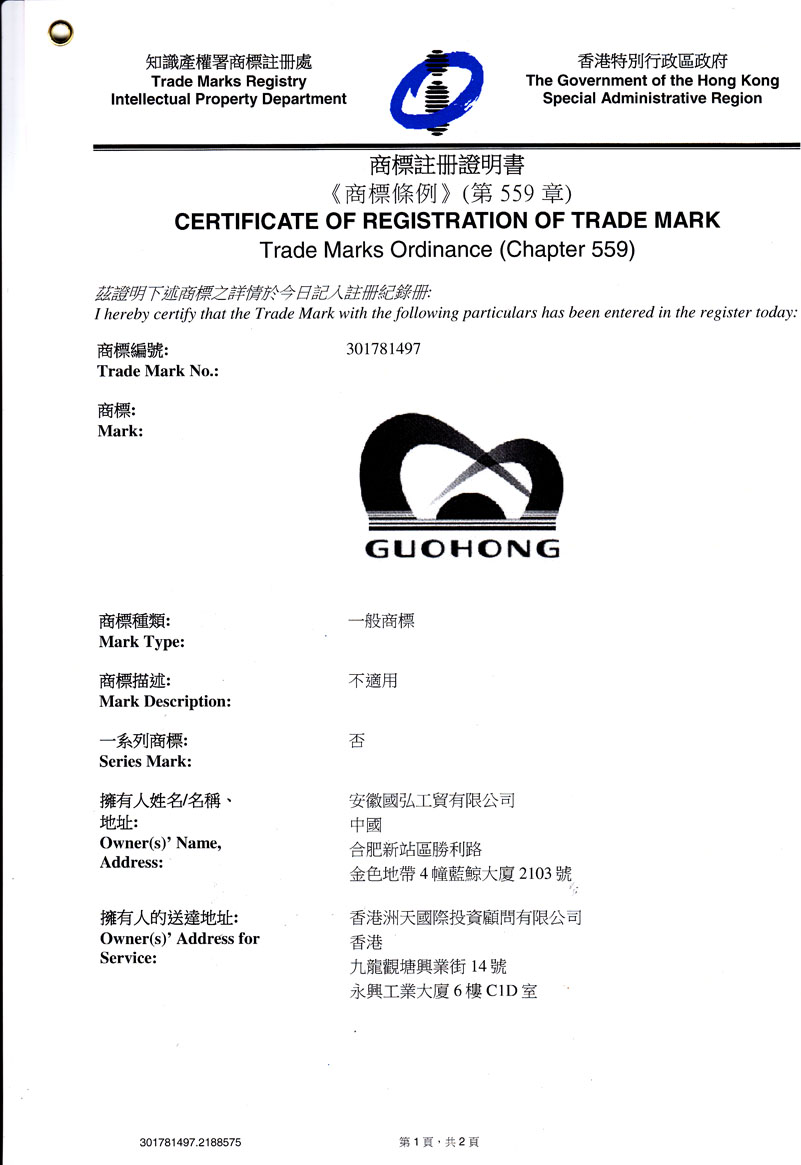 Trade Mark 2: GUOHONG
The Trade Mark with the left particulars has been entered in the register the date 1 June, 2011.
Registration is for a period of 10 years beginning on the date of registration. At the end of that period, it may be renewed successively for further periods of 10 years.
Trade Mark No.: 301781497
Trade Mark Owner' Name: Anhui Guohong Industrial and Trading Co., Ltd.
Trade Mark Address: Room. 2103, Blue Whale International Mansion, Shengli Road, Hefei, Anhui, China
Contact email: export14@chinadailyuse.com
Our Trademarks applied or registered under classes 21 and our class represents a distinct class of goods or services.
Trademark Class 21 pertains to household or kitchen utensils and containers, articles for cleaning purposes. Likes Eggcup, paper disc, Household paper tray, Paper or plastic cups, kitchenware, toiletry, Housework Gloves, Gardening Gloves, Cup, Paper Disc.
GUOHONG Trade Marks Registry from the government of the Hong Kong Special Administrative Region. Our Certificates of Registration of Trade Mark are based on the Trade Marks Ordinance chapter 559.