Clear Polyethylene Disposable Gloves
Published on 2018-5-28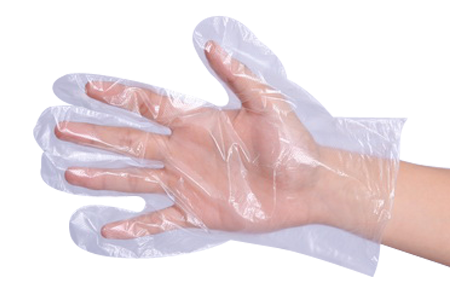 Clear Polyethylene Disposable Gloves
Clear Polyethylene Disposable Gloves Food grade new PE material, No fluorescing agent, Raw material inspection, Non-toxic, you can directly touch the food and skin. Safe for food handling. Polyethylene Glove has outstanding advantages, Waterproof, oilproof, anti-bacterial, Resistant to most chemicals and detergents. Ultra soft, thick and strong, more durable. Protection from hygiene purpose. Disposable glove hand shape conforms to all people on the world, Ambidextrous. Poly gloves are our most Economical & easy to use. One-time use of clean and hygiene. Embossed surface, non-slip, provide better grip. Disposabel glove not contain any natural latex ingredients. These disposable pe gloves are clear in color. These poly gloves can be used for food processing and handling. Apply for a wide range of industries, For food processing, hotel catering, household cleaning, medical care, drug dispensing, beauty salon, medical chemical inspection, agricultural work protection, scientific research, electronics industry.
Color: Transparent, Blue

Size: S, M, L, XL or as customers' request

Weight: 0.6gsm-2.5gsm

Embossed surface for easy grip

Material: Polyethylene

Design: Smooth/Embossed Surface; LDPE Glove/HDPE Glove

Packing:

10,000 gloves per case (100 polybag of 100 gloves) 100/100

10,000 gloves per case (20box of 500 gloves) 20/500

10,000 gloves per case (100 pcs/box ,10 boxes/inner carton, 10 inner cartons/carton)10/10/100
If you have any inquiry, pls feel free to call me on +86-15955142674 or by email at export14@chinadailyuse.com.